Dual Hall Effect Sensing System: It uses magnets to prevent drift or offset over prolonged use but also offer a slightly more accurate response time. Under the powerful hardware features, EasySMX 9124 Pro is 2-4x service life than normal controller.
High Compatibility: The EasySMX 9124 Pro controller is compatible with a wide range of platforms, including Nintendo Switch/ Switch Lite/ Switch OLED, Windows 7/8/10/11 PC, Android, iOS, and Steam. This makes it a super cost-effective option for gamers who want a versatile game controller.
Multiple Connection Options: You can choose from three different connection methods with the EasySMX 9124 Pro controller – 2.4G wireless, Bluetooth, and wired connection. Enjoy stable and reliable signal quality and reduce the impact of lag on your gaming experience.
Programmability For Pro Gamers: The four extra programmable buttons on the back of the controller can be customized to your liking. Use them to set up quick trigger combos or any other function you prefer, for more convenient gameplay.
Enhanced Gaming Experience: The EasySMX 9124 Pro controller comes with five-level adjustable dual vibration motors, delivering exceptional feedback for a more immersive gaming experience. Plus, with the six-axis gyro sensor, you can play motion-sensing games with even more fun and excitement.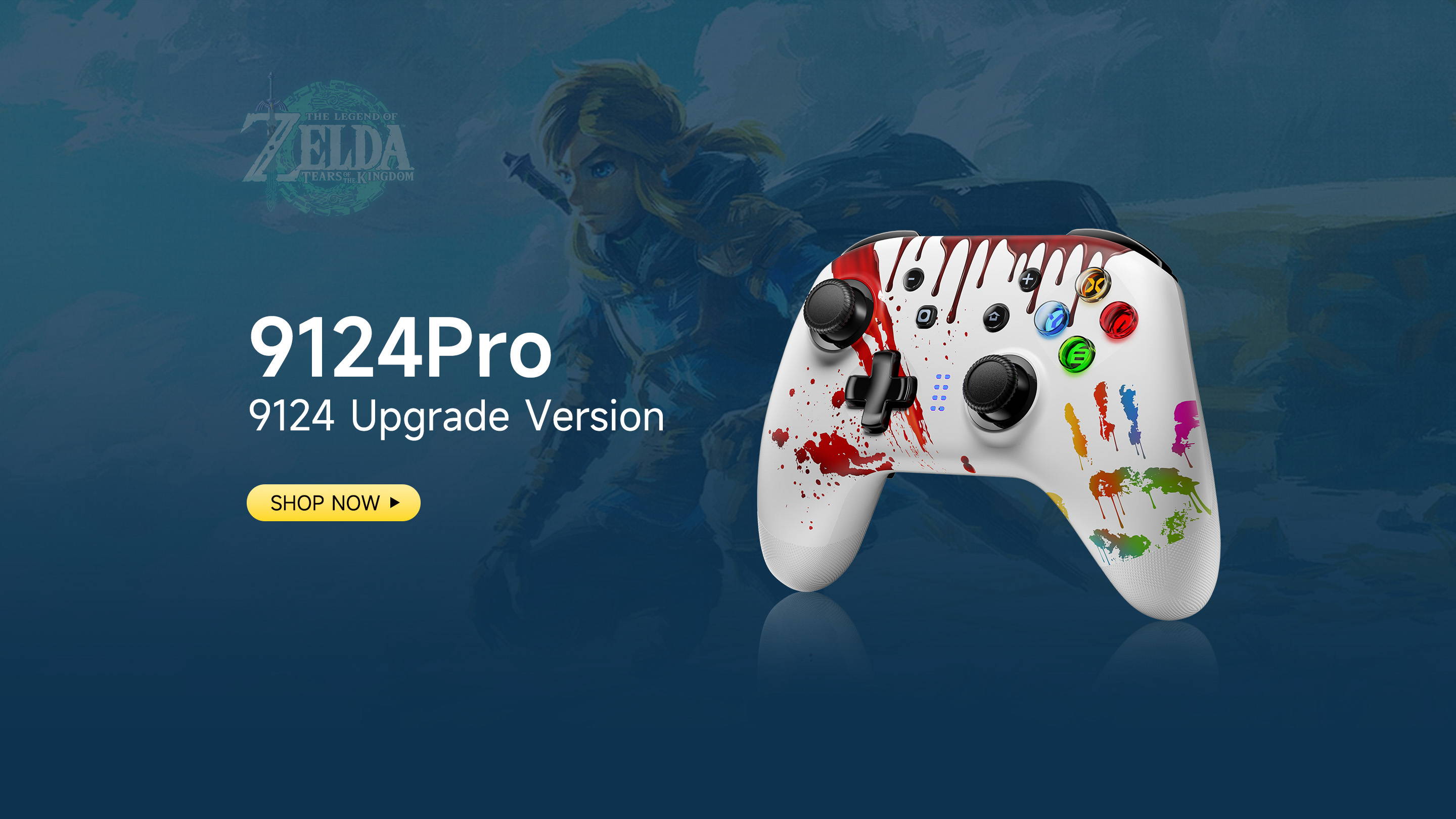 3 Connection Method & Multi-platform
We can connect 9124 Pro and other devices via Bluetooth, 2.4G receiver and cable, and can be used on Android, iOS, Switch, PC and other platforms.
6-Axis Somatosensory & Motion Control
EasySMX 9124 Pro wireless game controller retains the 6-axis experience, so you can better operating the character movement through 6 different directions!(Only available on Switch)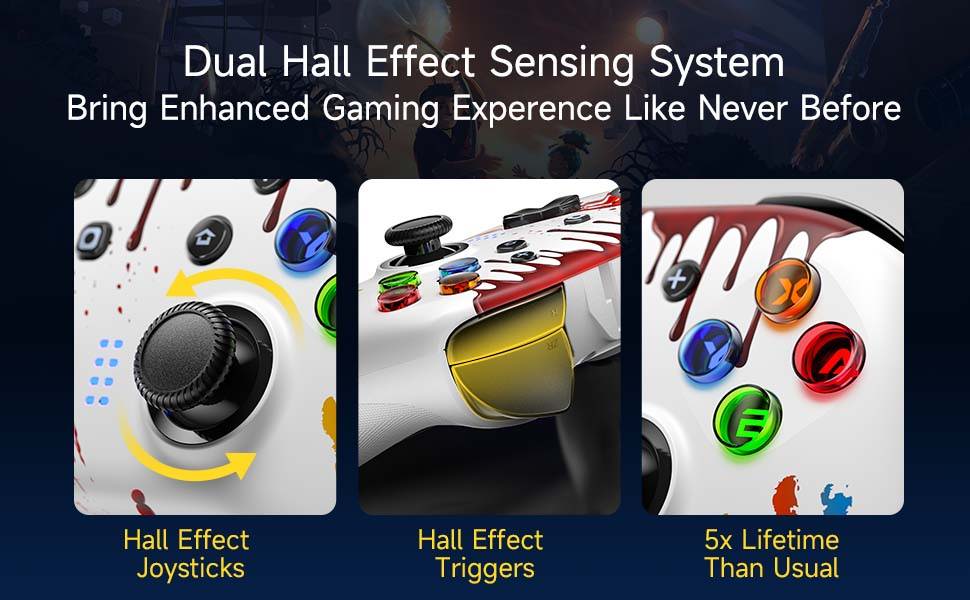 Hall Joysticks & Hall Trigger
The EasySMX 9124 Pro game controller uses Hall joysticks and Hall trigger, and its service life is 4-5 times that of ordinary joysticks; the joystick is equipped with a wear-resistant ring to make your operation smoother.
1 x EasySMX gamepad
1 x USB data cable
1  x 2.4G receiver
1 x Instruction manual