| | |
| --- | --- |
| material | ABS plastic |
| color | Black/White/Black Through/White Through/Other |
| Exterior | Symmetrical oval shape (suitable for small and medium hands) |
| size | 109.5*62*38.5mm (length, width and height) |
| weight | About 65 grams (standard version 300mA) / about 68 grams (super flight version 500mA) |
| number of keys | 6 |
| Way of working | 2.4G wireless + wired dual mode |
| Charging Cable | 1.8m Type-c paracord charging cable |
| Micro Switch | Kaihua Kailh GM8.0 Black Mamba (80 million times, left and right main buttons) |
| Encoder | Dedicated to TTC Golden Wheel Gaming, with a service life of 2 million laps |
| Sampling chip | Original PAW3395DB |
| acceleration | 50G |
| IPS | 650(inch/second) |
| LPD | 1mm (default) or 2mm (optional) |
| DPI settings | Initial setting six gears 400-800-1600-2400-3200-6400 (can be customized through the driver, up to 26000dpi) |
| response rate | 125-250-500-1000Hz |
| battery capacity | 3.7v lithium-ion polymer battery 300mA (standard version)/500mA (super-navigation version) |
| battery life | The standard version can stand by up to 120 hours and work up to 75 hours. |
Zaopin Z1 Wireless is a lightweight and compact wireless mouse that fits perfectly in entertainment and home use scenarios. The mouse has a compact form factor that makes it a perfect choice for people with small and medium-sized hands. It provides the user with a symmetrical design for a comfortable grip. It is available in two variants, one with a 300mAh battery and the another with a larger 500mAh battery.
Precise Aim With High-Quality Optical Sensor:-
Zaopin has equipped the Z1 wireless mouse with a high-quality PAW3395 high-performance optical sensor. It brings in precise aim and accurate tracking thanks to the equipped PAW3395 optical sensor. It provides great resolution of up to 26000DPI with fast 650IPS tracking and 50G acceleration.
Solid Design, Comfortable Grip:-
Zaopin Z1 wireless mouse offers a comfortable grip with its symmetrical and compact design. The mouse is super compact weighing in at just 68 grams for the 500mAh battery variant and just 65 grams for the 300mAh battery variant. The mouse is easy to glide and control even on smooth mouse mats.
Premium TTC Micro Switches:-
In order to deliver a satisfying clicking experience to the users, the Zaopin Z1 Wireless mouse features high-quality TTC micro-motion switches. The clicks are smooth, quick to rebound, and have a solid feel to them. You will feel the clicks while finding them easier and more comfortable.
Minimalistic Design:-
With its compact form factor and lightweight structure, the Z1 Wireless mouse has a minimalistic design to it. The mouse itself is available in a bunch of color options including a transparent build variant as well!!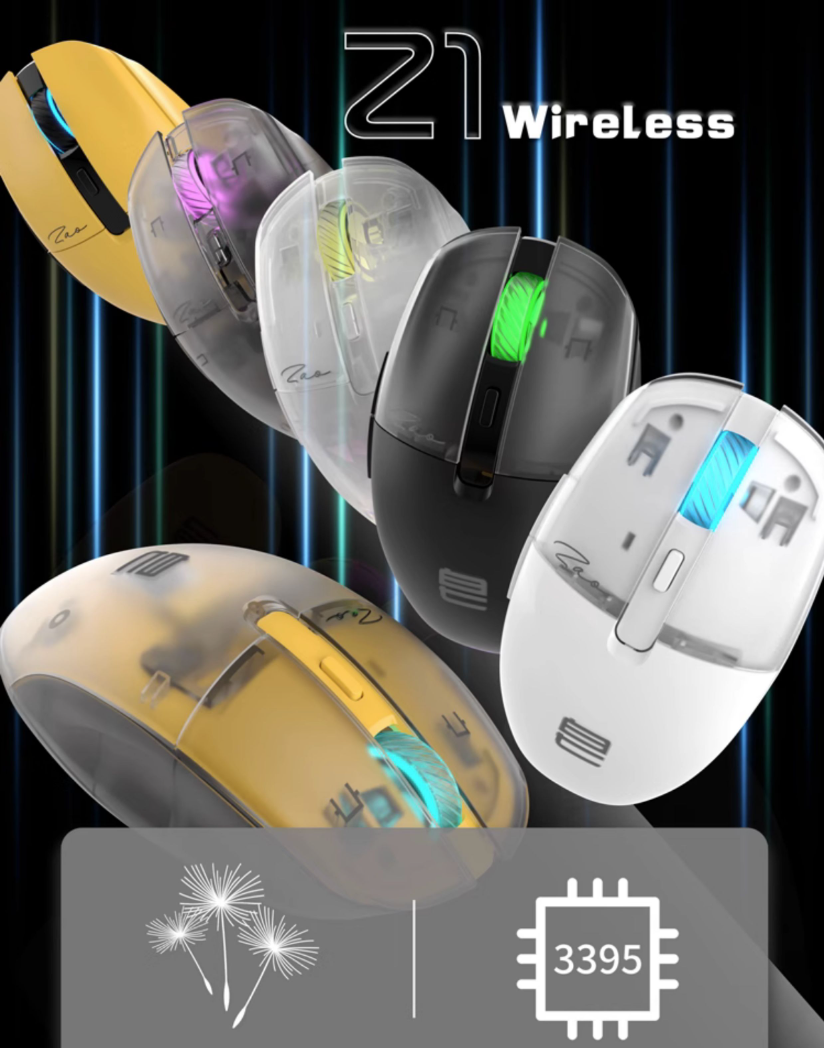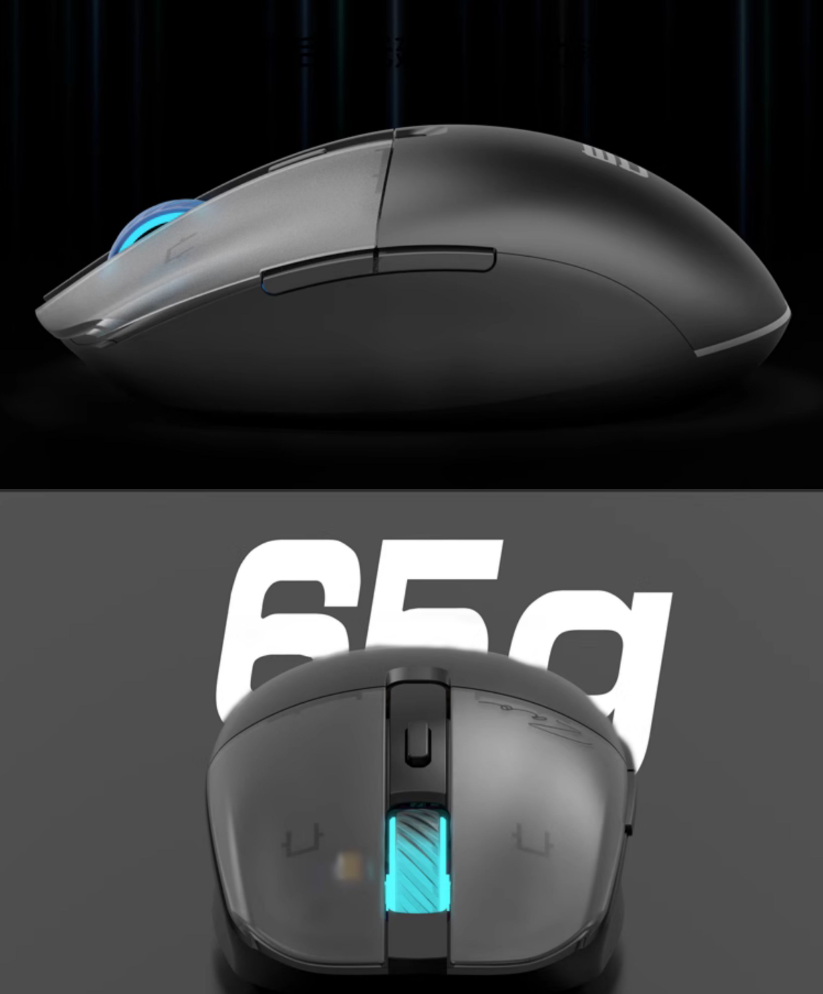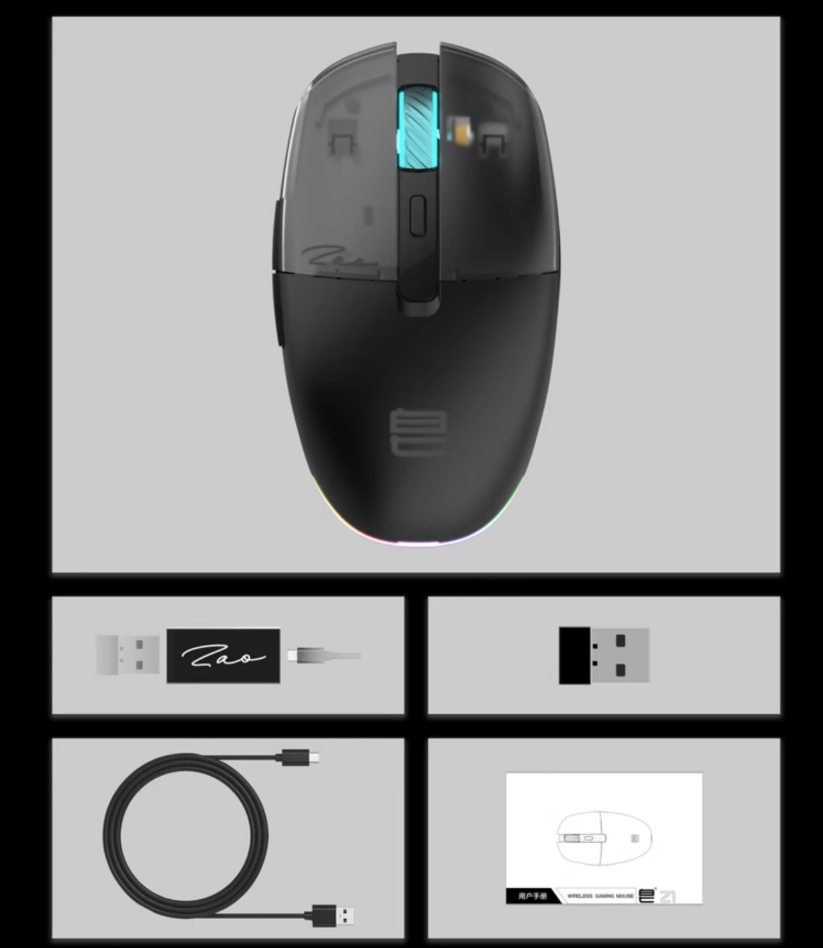 Driver Link: https://drive.google.com/drive/folders/1kBPx6CVG0H4F6C7hpDN7-GSHK5VMrRR_