Turbo Function and Motion Controls: Experience turbo-charged gameplay with the 9124 gamepad's TURBO Function and MOTION Controls, providing the same functionality as official controllers. Its built-in sensitive six-axis sensor offers motion control, elevating your gaming experience to the next level.(Motion controls are only available on Switch)
Linear Trigger: Enjoy seamless gaming on both the Switch and PC platforms with the gamepad's Linear Trigger key, which solves the problem of the Switch's non-linear trigger functionality on PC.
Ultra-long Battery Life: Experience extended gaming sessions with its ultra, long battery life – over 15 hours of playtime without the light and over 10 hours with the light on.
Programming Back Button: Get the edge over your opponents with 4 Programming Back Buttons, allowing for customized one-click combo and big moves that can make you a master gamer.
Anti-slip Design: Experience a comfortable grip with the gamepad's Anti-slip Design, which features laser-engraved technology on the handle and mushroom head of the rocker, preventing hands from sweating and slipping during long-term gameplay.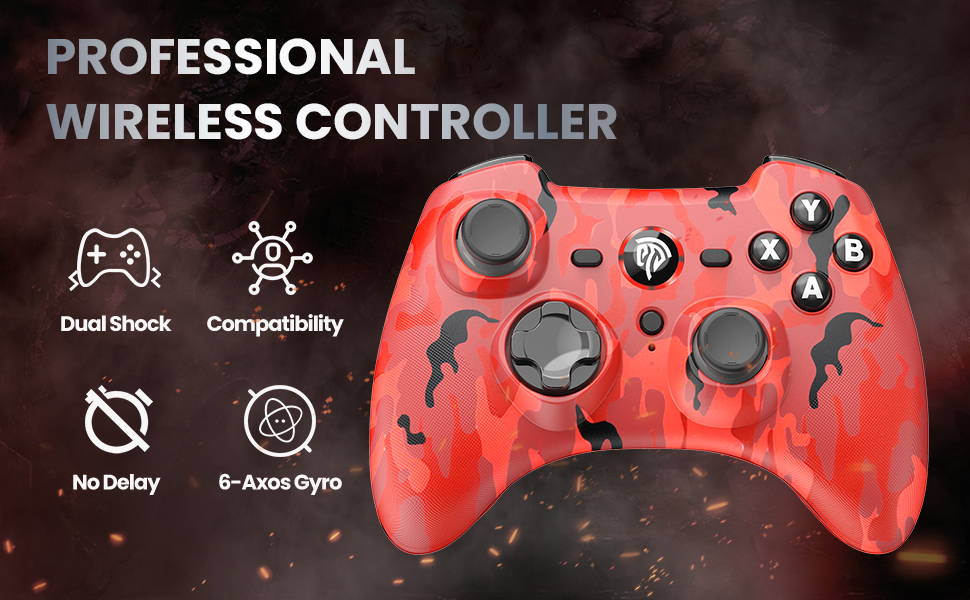 The built-in asymmetric somatosensory motor makes the vibration feel more delicate, and you can experience the real collision in the game; the handles on the left and right sides of the handle adopt anti-slip design, and the grip feeling is further improved.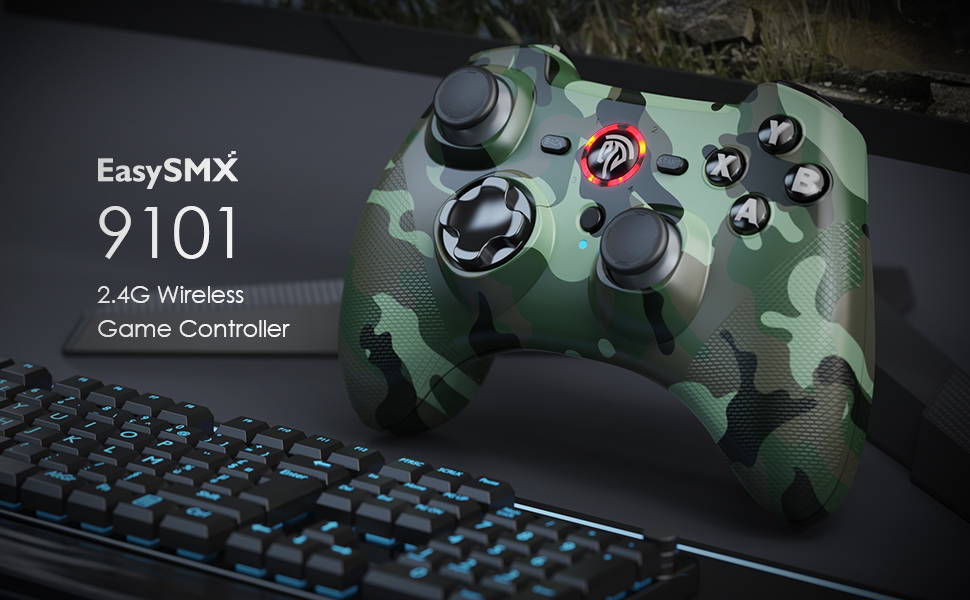 EasySMX 9101 wireless gamepad adopts 2.4G wireless technology. No wires, no mess, no hassle. Just connect wirelessly to your device and start playing.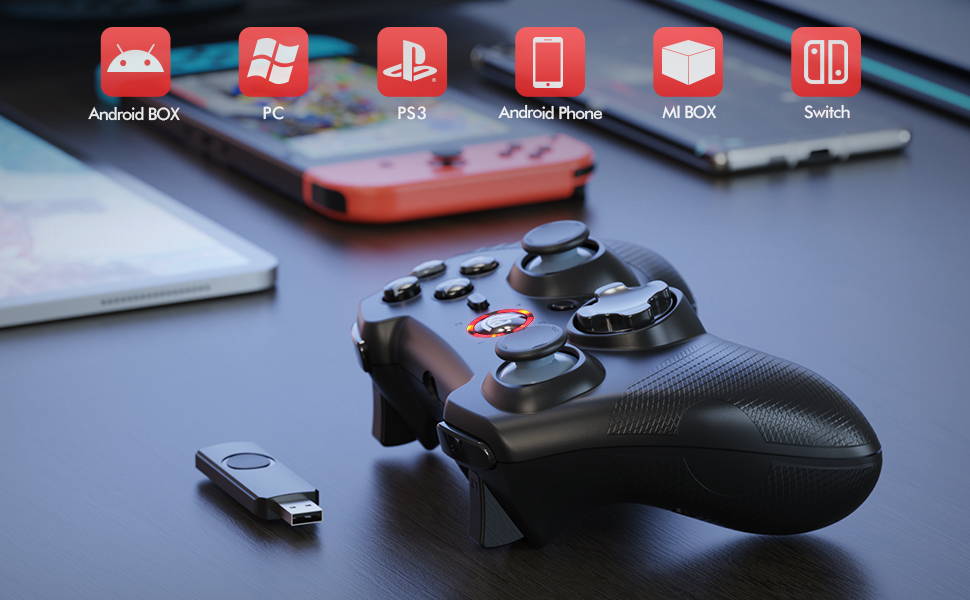 Compatible with Multiple Devices
EasySMX 9101 Wireless Gamepad operatur cum Android 5.0 vel superiores smartphones vel tabellas cum OTG functione, necnon PS3, Smart TV vel TV Box et PC.
1 x Nano USB Receiver
1 x USB data cable
1 x Instruction manual