Mechanism Made Master: Leverage cutting-edge engineering and infused with elite gaming controller tech, X10 comes with full-mechanical tactile buttons: Action Buttons, D-pad, and Back Paddles. With quicker press responses and more comfortable tactile sensation, X10 delivers next-level consistency and gaming experience.
More Precision But No Drift: Equipped with Quadruple Hall Effect Sensor System (Dual Joysticks & Dual Triggers), makes X10 the superior durability & guaranteed reliability. X10 managed to lower the trigger's actuation distance to >0.1mm. Moreover, its advanced "non-contact magnetic sensors" triple the controller's life and eliminate stick drift issues.
Seamless Platforms Transition: With a convenient 'slide switch', X10 provides effortless platform transition in just one second. We just need to slide the button on the back to choose Nintendo Switch, 2.4G, Bluetooth, or wired connection, and enjoy seamless conversion between PC, phone, Nintendo Switch, and even Steam Deck!
Explore More Fun of Customization: Each color of X10 controller is equipped with a set of replaceable white magnetic cover by default(3 parts), and we can create our own X10 handles to showcase a unique style through imaginative customization. One controller, infinite possibilities.
More Advantages: Designed with professional gamers in mind, X10 features 2 programmable back buttons and supports 6-axis motion control; Designing the Turbo button and Vibration button separately, supporting adjustable 3-level turbo function and 5-level vibration feedback. Start the journey of a happy game!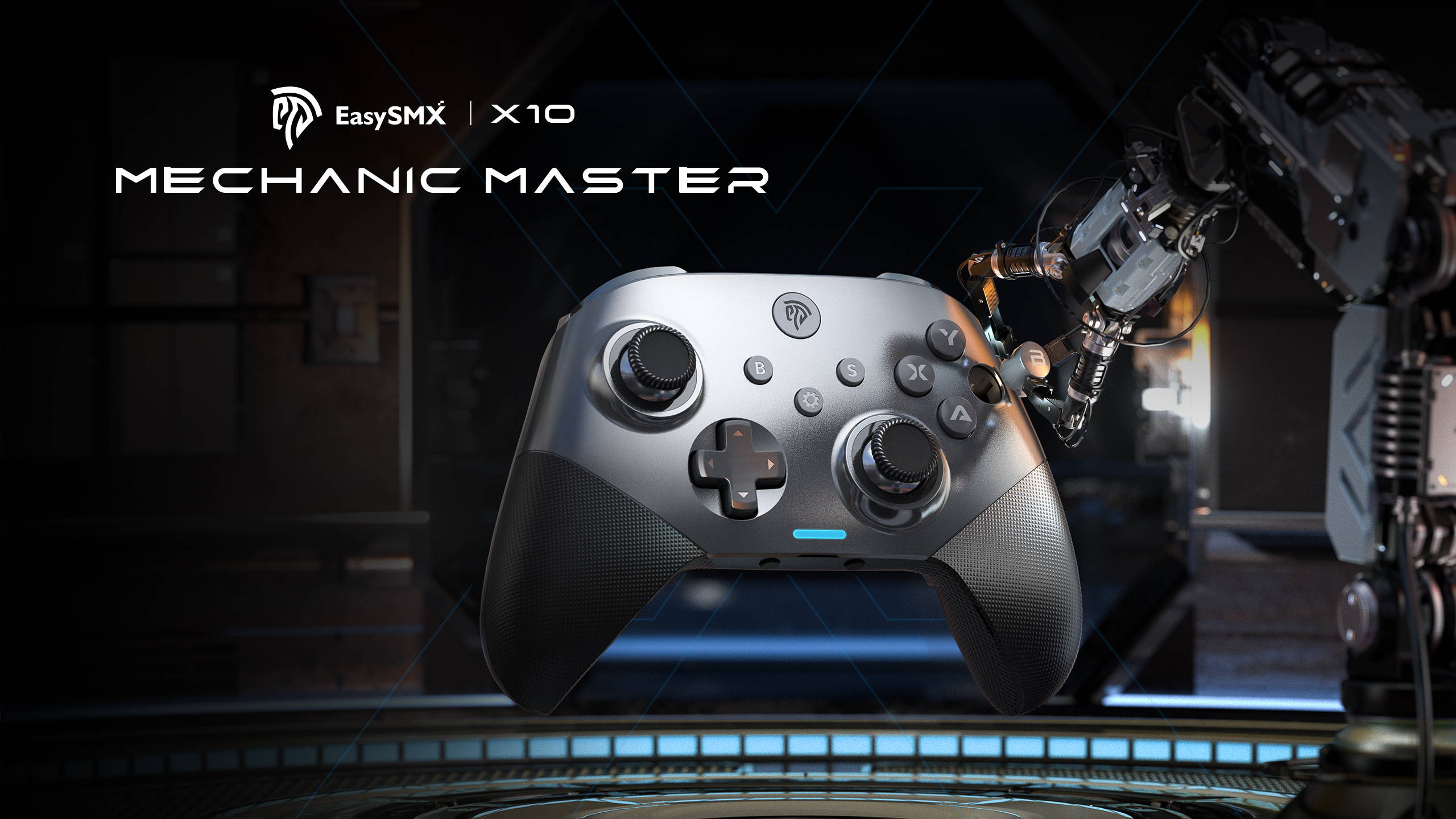 Dual Hall Joystick and dual Hall Trigger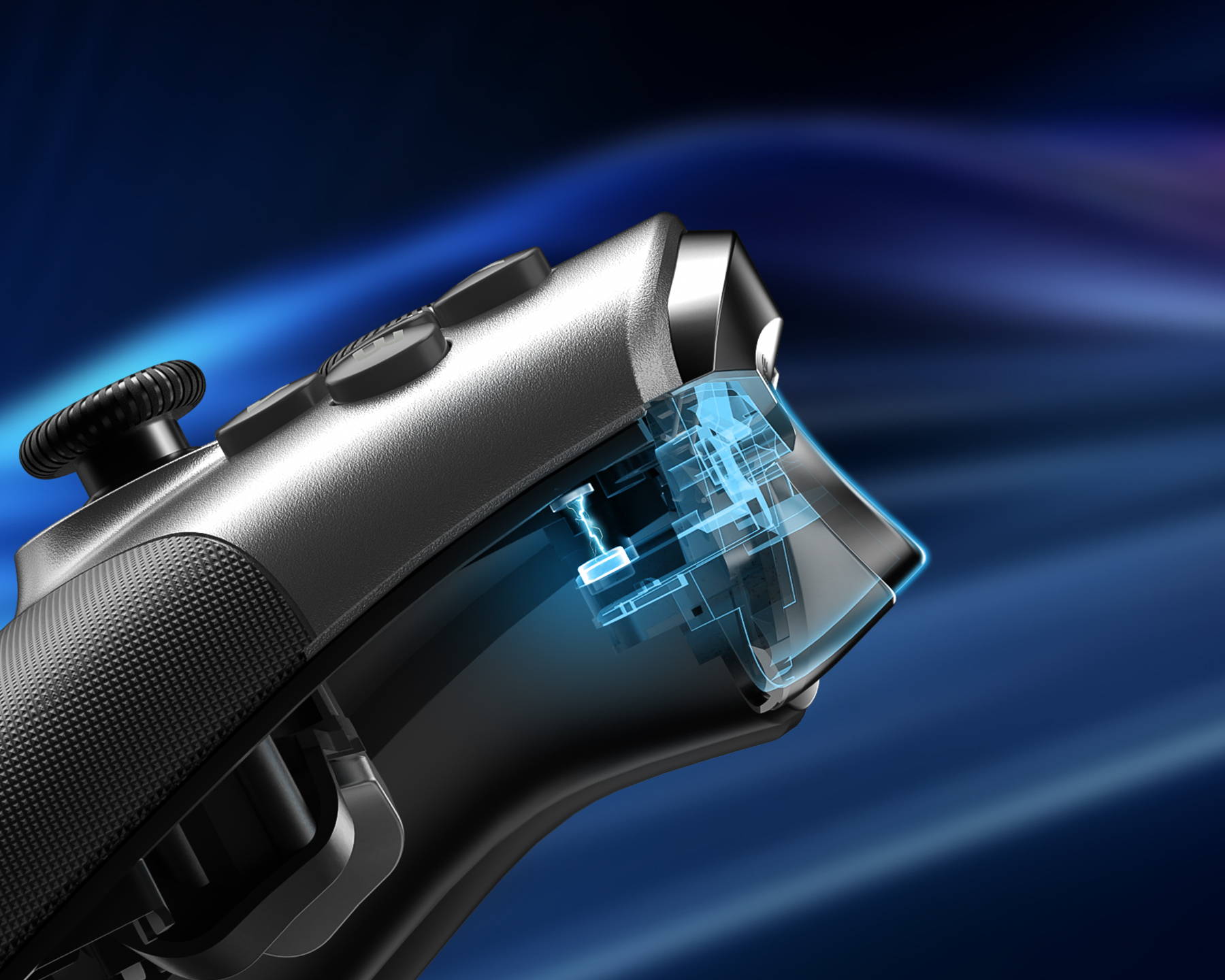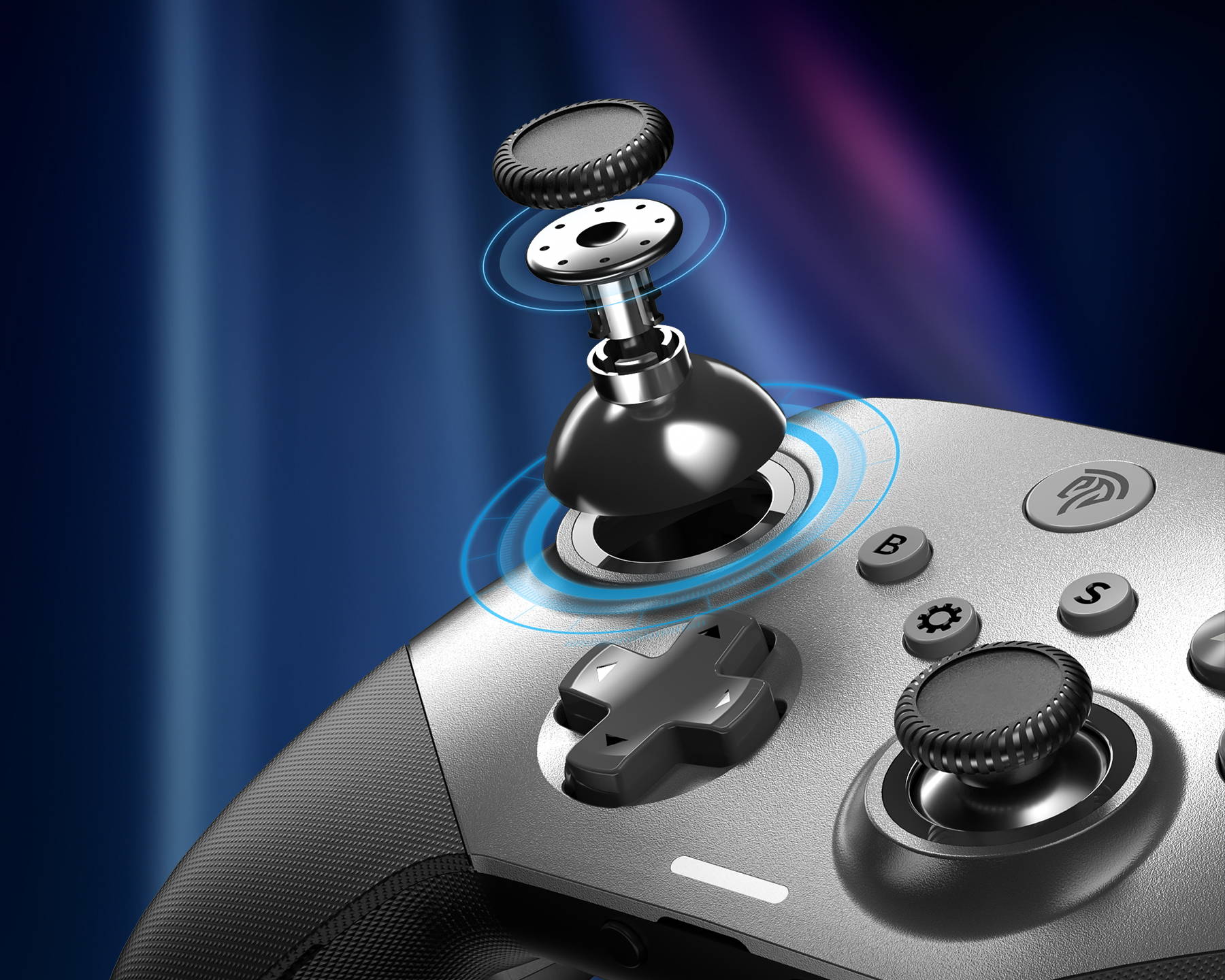 Replaceable Magnetic Cover
EasySMX X10 game controller comes with a set of replaceable white magnetic covers by default (3 parts – 2 grips and 1 front cover), which can be replaced with silver or purple covers to experience different fun!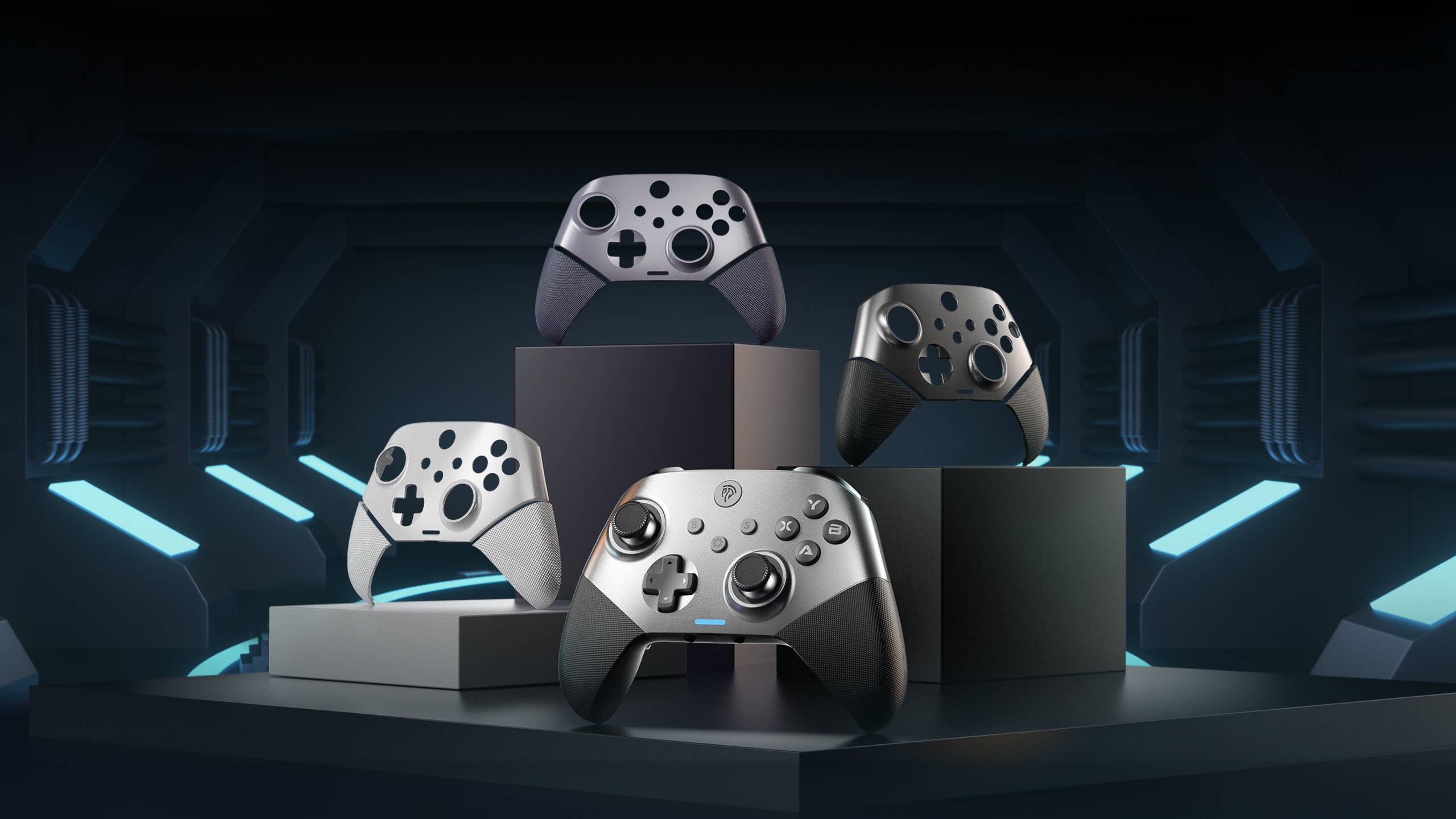 ABXY buttons, cross buttons and back buttons adopt Micro-switch, Metal-dome and Tact-switch respectively, which provide faster response and stronger feel!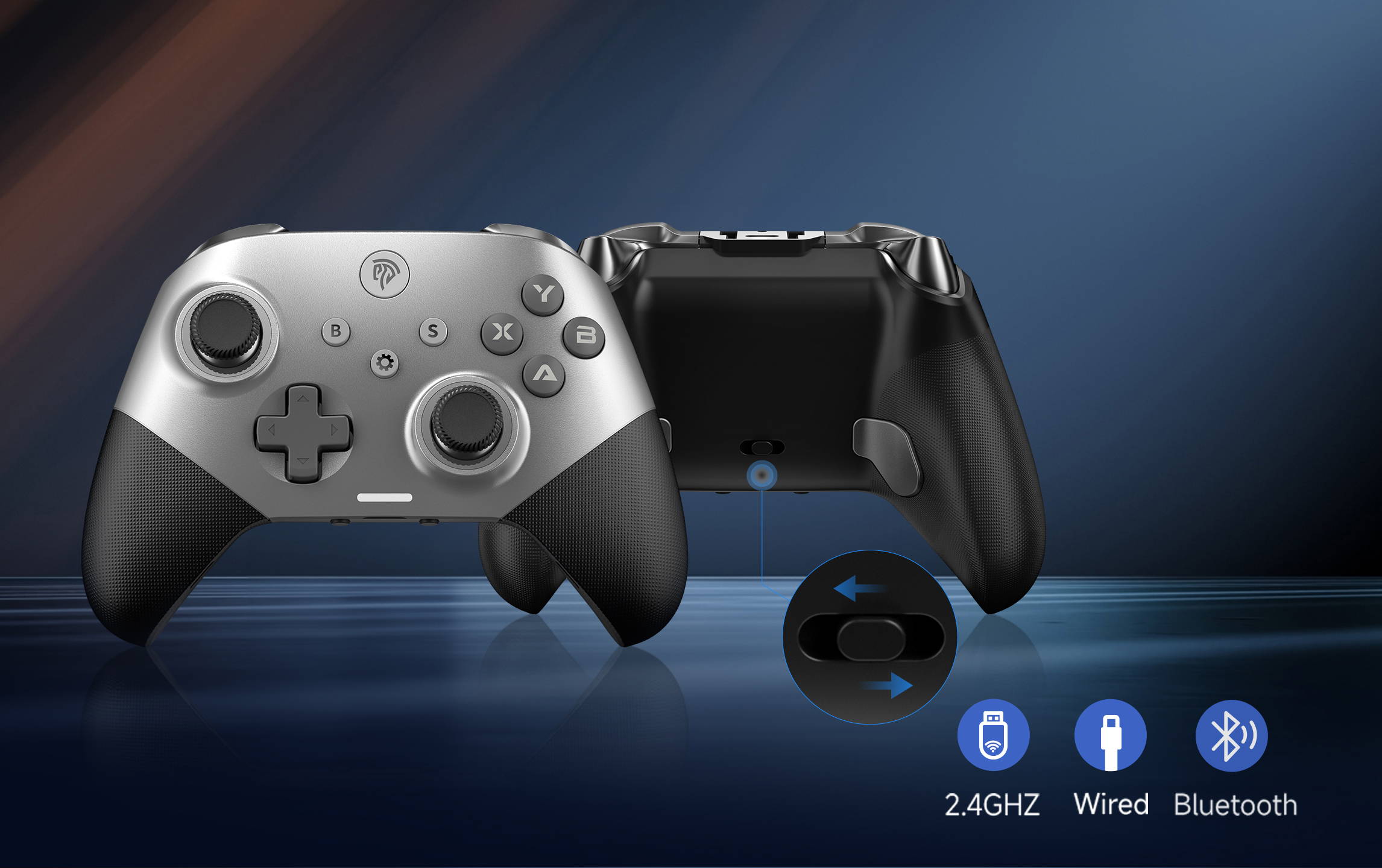 Box Content:
1 x X10 Gamepad
1 x Charging cable
1 x 2.4G receiver
1X Magnetic covers
1 x Instruction manual